Welcome to Happy Hounds dog training located in Grantham, Lincolnshire. All our training is done with positive reinforcement and has been developed over a number of years. Richard Curtis has over twenty five years experience of training a variety of breeds of dog in pet dog training through to competition. He is the only person to win the Crufts freestyle final three times and regularly teaches his training techniques throughout the UK and across the world. He also has appeared on a number of TV programmes such as Sky 1s A different breed, Richard and Judy, Blue peter to name just a few.
Training avaliable
Heelwork to music / Canine freestyle / Trick training
This is a fun new sport which gives you the chance to excercise your dogs brain. You dont have to set it to music, you can just have fun with your dog teaching it the tricks. Individual sessions avaliable with three times Crufts freestyle winner Richard Curtis avaliable on request.
Competition obedience
If you want to compete with your dog in obedience then you need to make sure you and your dog have the right attitude. Perhaps you are already competing but want a boost to your training or are having a problem with an excercise. With experience of competing with a number of breeds in obedeince Richard Curtis will give you lots of hints and tips during the individual sessions.
Sheepdog training
Learn how to start off a sheepdog with well trained sheep! Start a puppy or dog off with the basic circling / flanking and bringing a small group of sheep to the handler.
Areas covered Harlaxton, Grantham, Melton Mowbray and surrounding areas
Contact Richard on 01476 577452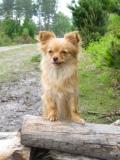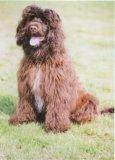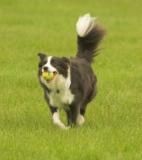 Based in lincolnshire but on the border of Leicstershire